01-19-2008, 01:30 PM
Junior Member

Join Date: Jan 2008

Posts: 3
Zune 160
---
Today, I want to present you the new Zune. It has all the basic features and functions form our 80 model. It has also the same size. But this one has a 160 GB hard drive and a bigger screen. You also surf over the internet or buy songs from our wireless Zune Marketplace in the Social. Here you see first the 'old' Zune 80. Beside that you have the new Zune 160 with all his menu items.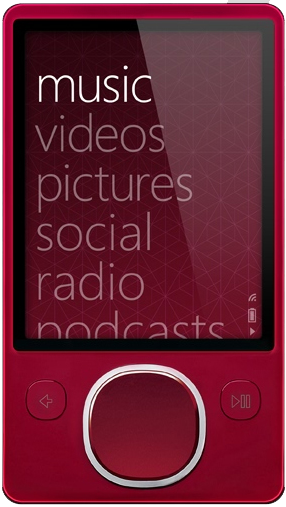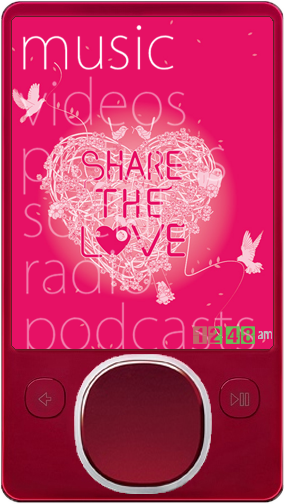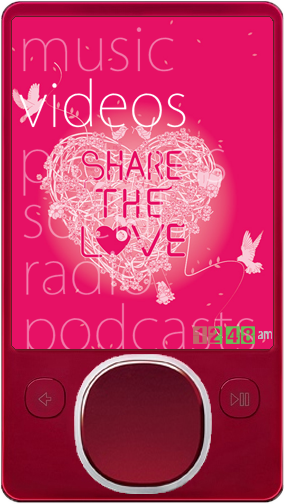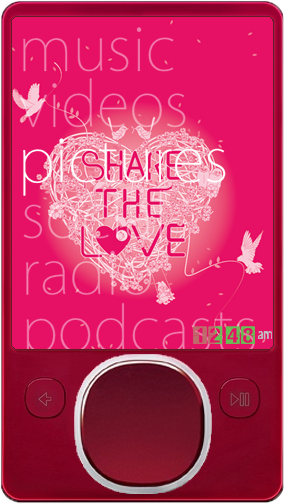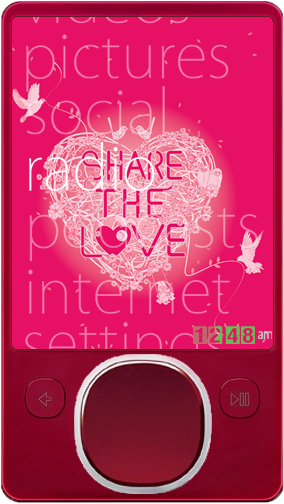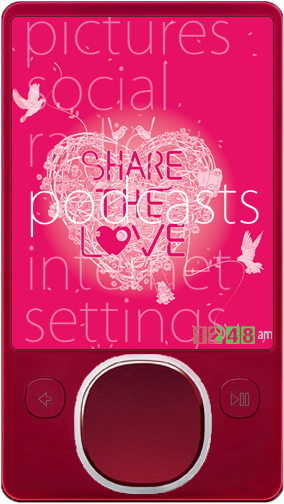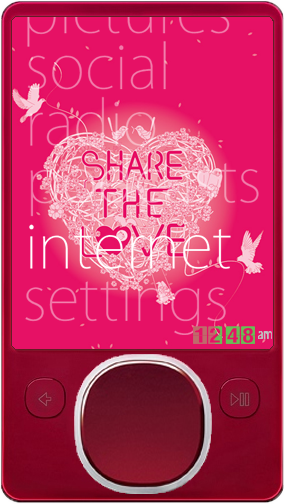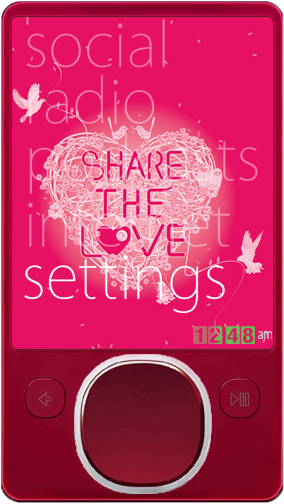 Because many people wanted to see a clock, we finally added a clock. You can choose also the clock-theme. We provide 2 themes. You have the flip clock/battery theme or you can choose the simple theme. The last one has a little digital clock, just text, on the bottom and a seperated battery icon.
This is the battery/clock system, from full to low battery:

01-20-2008, 02:00 PM
Junior Member

Join Date: Jan 2008

Posts: 3
Internet
---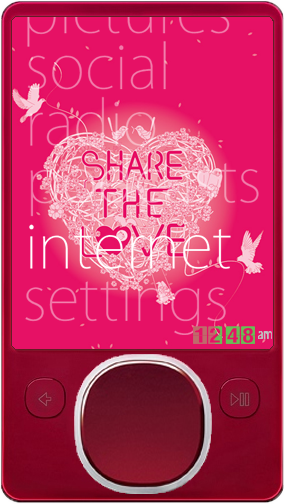 My internet menu, here you see how you type a address: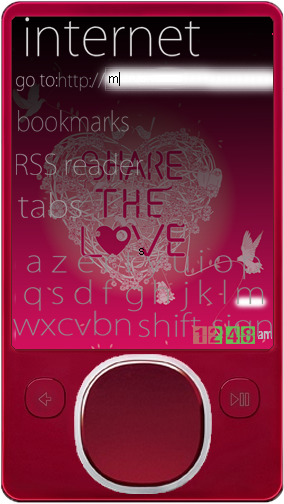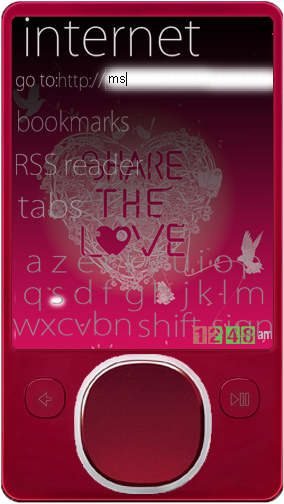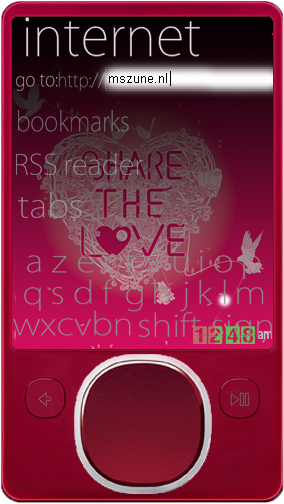 1) When you typed the full address, you just navigate to the 'Go to:
http://'
-frame and select it. Then you will see somethin like this: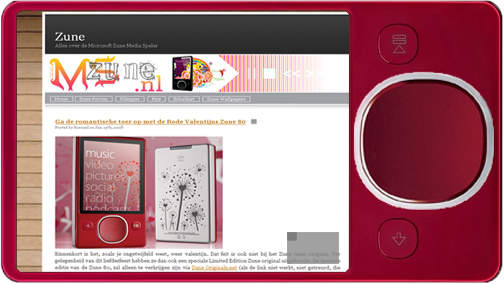 To zoom in just click one, short, time on the Zune Pad. The grey navigation frame disappears afer 3 seconds.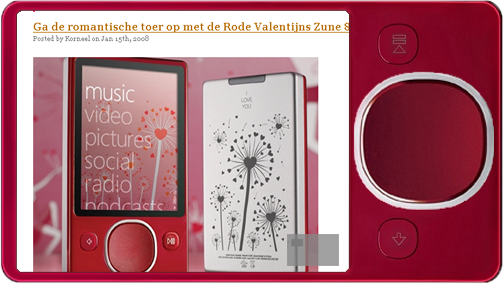 When you click ones on your play/pause-button there appears a cursor who you can move with you Zune Pad.
When you stand on a link with your cursor, there appears a hand cursor. You can access the link by just clicking ones on the Zune Pad. To remove the cursor, you just click for 3 seconds on the play/pause button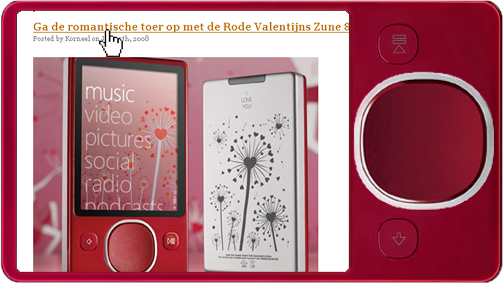 To go to the options menu just click for 3 secondes on the Zune Pad.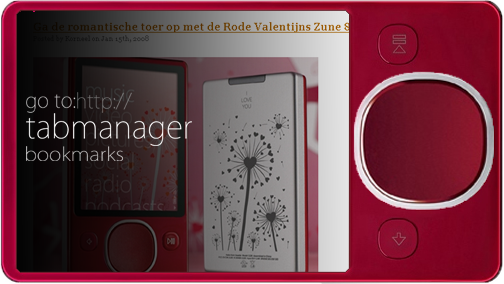 This is a preview of the tabmanager: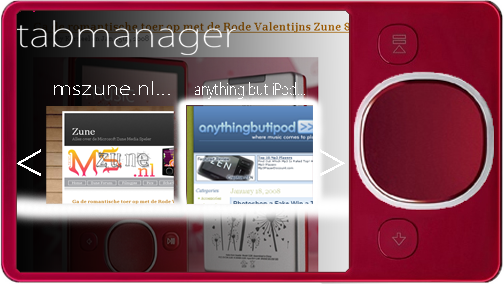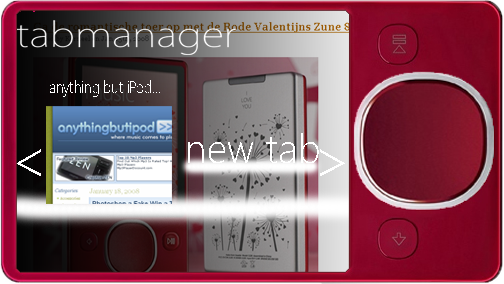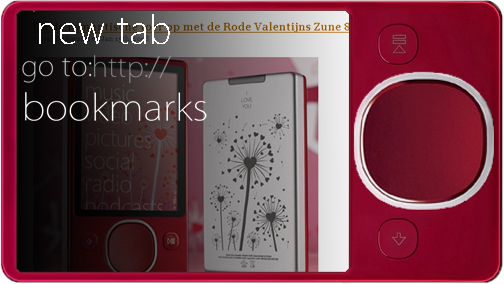 2) This is the bookmarks menu: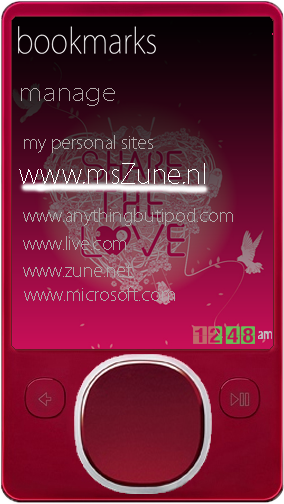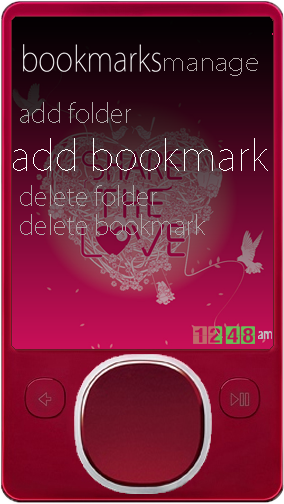 3) Here you can see how the RSS reader works: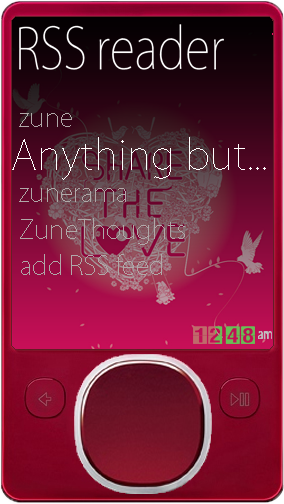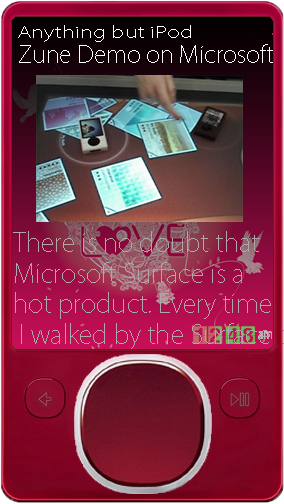 01-20-2008, 03:24 PM
Junior Member

Join Date: Jan 2008

Posts: 3
Zune Social - Marketplace
---
Finally we got the Zune Wireless Marketplace. It's simple and instinctive.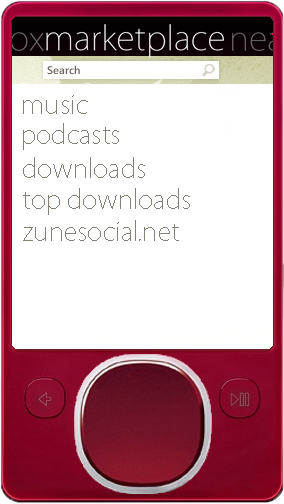 Posting Rules

You may not post new threads

You may not post replies

You may not post attachments

You may not edit your posts

---

HTML code is Off

---
All times are GMT -5. The time now is
01:35 PM
.